For easy threading of needle sizes 6-8. The case slides open to show the threader mechanism. Put the needle at the position of the needle eye front.
Make the test first if the needle eye is front. If you feel any resistance, please do not push hard and reposition the needle.
The thread is then laid across the V grove and light press the threading pin to guide the thread through the needle eye.
The Threader has a needle storage chamber and a magnetic base to pick-up needles.
Assorted needles set is attached.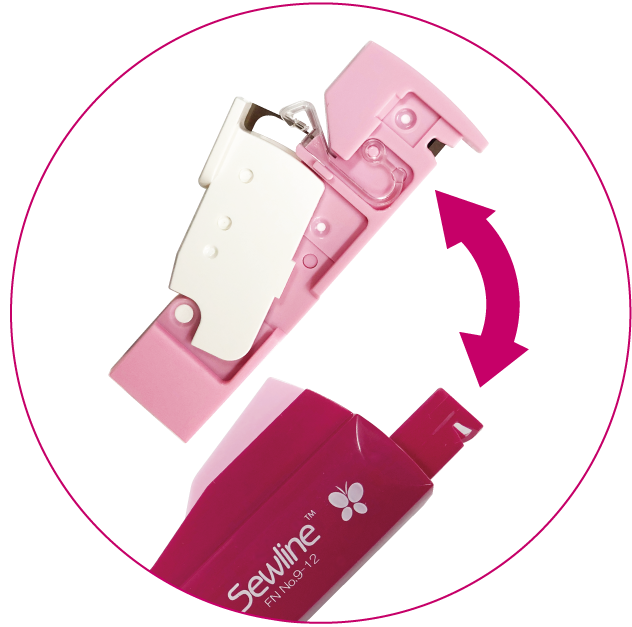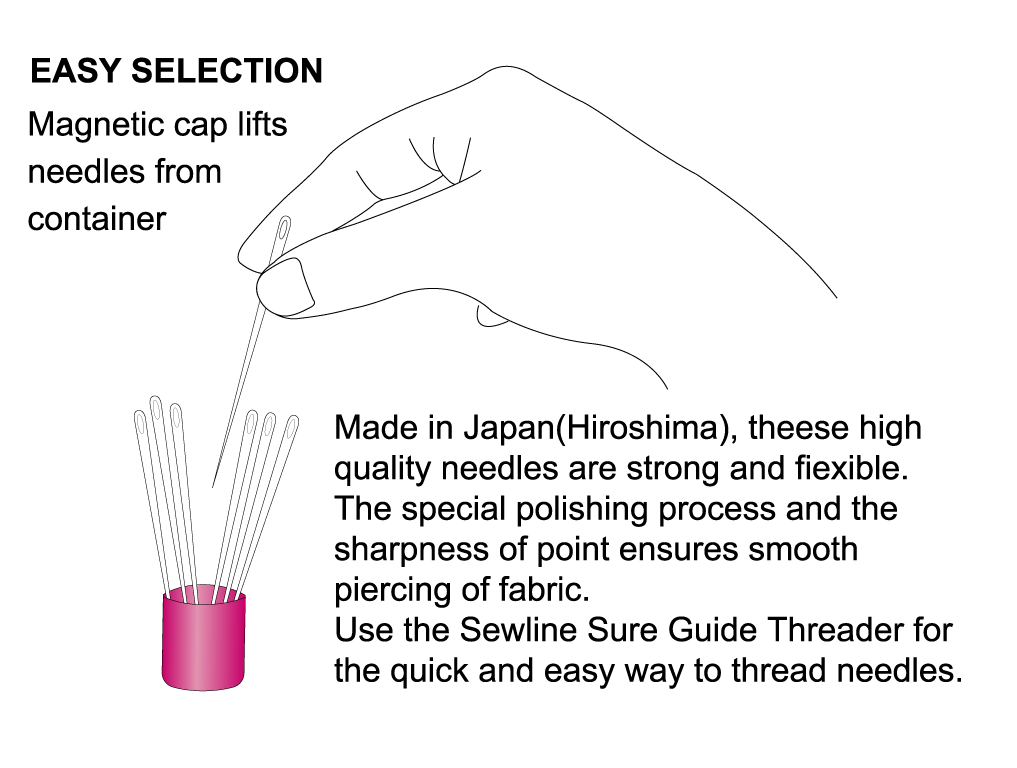 SURE GUIDE: NEEDLE THREADER (No.6~8) FAB50044