Convenient and accurate way to gently lift of pencil markings. It works like a fountain pen, simply fill the barrel chamber with water ( with a drop of detergent added if wanted) The soft absorbent point is then guided over the mark lifting it cleanly without abrasing the fabric.
Ideal for removing guide lines under stitching.
Simply replace the fabric point when it becomes discoloured.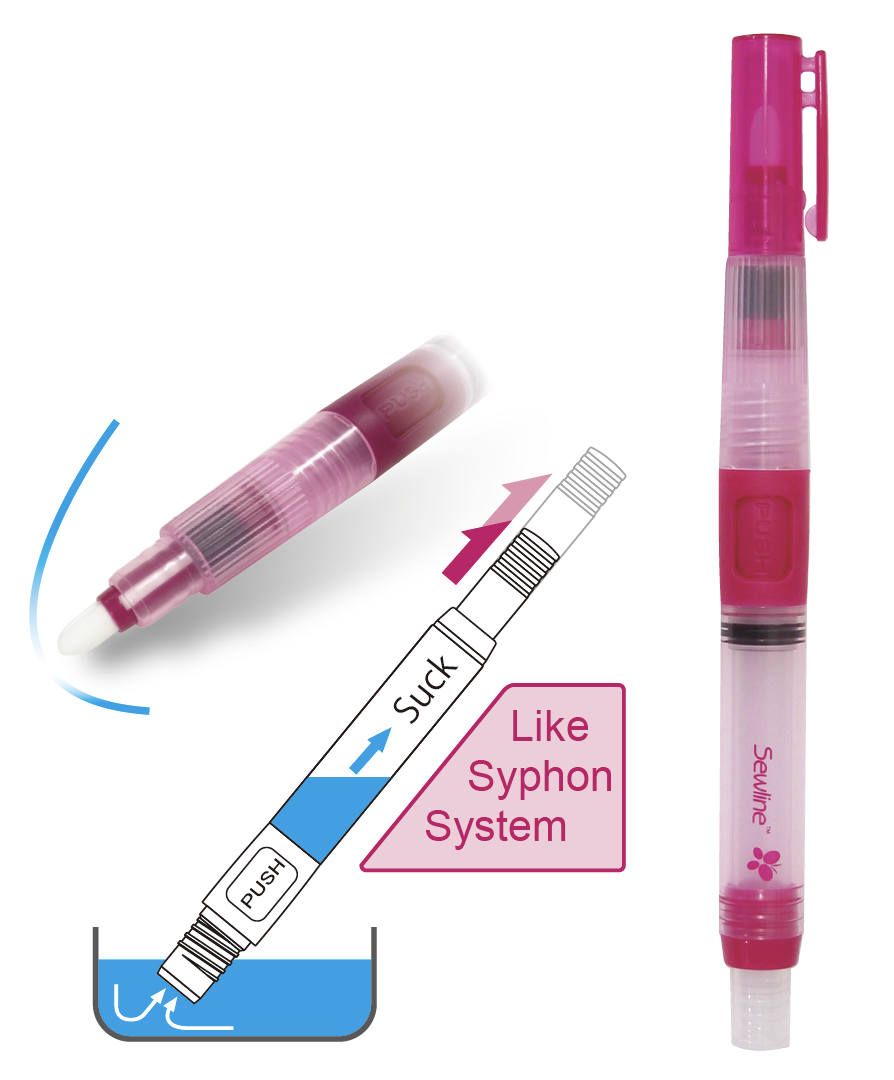 Aqua Eraser FAB50035、Nib for water brush FAB50025